Innovative Developments
zero-energy-building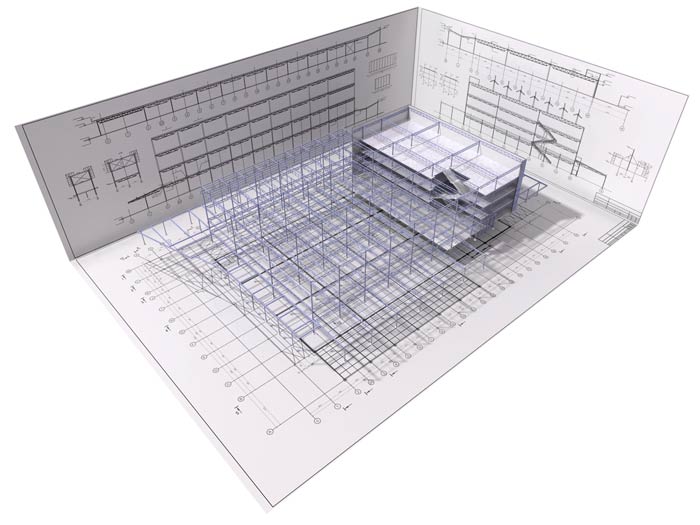 INSULATING CONCRETE FORMS (ICF's)
Used for the exterior walls on multi-story buildings, ICF's create climate controlled environments while providing other various low energy consumption benefts.
DAYLIGHTING
Carefully sized skylights provide an average of 111 footcandles at solar noon in summer and 40 footcandles at solar noon in winter. This daylighting strategy will reduce electric light consumption and HVAC loads, as well as provide superior light quality.
RADIANT FLOOR SYSTEM
Using water to provide heating and cooling is more energy efficient than a forced-air system. A topping slab contains cross-linked polyethylene radiant tubing.
ELECTROCHROMIC WINDOW GLAZING
Electrochromic glazing, or electronically tintable glass, used in the east facade can reduce direct sunlight transmittance from 62 to 3.5 percent and reduces the solar heat gain coefficient from 0.48 to 0.09. Controlled by a low-voltage controller, the glazing has many advantages over blinds.
DEDICATED OUTSIDE AIR HANDLER (DOAR)
When CO2 levels above 800 ppm are detected, the DOAR kicks in to manage indoor air quality. Chilled or hot water supplied by the heat pump to the air handler conditions the air delivered to the space.
HEAT PUMP
Producing chilled or hot water for the radiant slab and dedicated outside air handler, the electric water-source heat pump has a cooling energy-efficiency ratio (EER) rating of over 19.
WIND TURBINES
Parapet wall-based turbines capture wind between 4 and 120 mph with an average wind speed of 30 mph, to produce up to 1,000 watts of energy. Such wall-mounted units tend to be clustered on one side or corner of a structure, to capture up swells and cross-currents.
GEOTHERMAL ENERGY
A geothermal heating system can supply heat from a geothermal reservoir at temperatures of 60° C or in some cases hotter from a number of geothermal sites. The hot water from the geothermal site is pumped to the buildings via a heat exchanger; which transfers the heat to water in separate pipes. The water is then pumped back into the geothermal site via the heat exchanger, where it can reheat and be used again.
BUILDING INTEGRATED PHOTOVOLTAIC SYSTEM (BIPV)
The roof membrane integrated photovoltaic system is lightweight and does not require ballast, special support structure, or structural penetrations. Its solar cells have the highest efficiency (20 to 21.5 percent) of any commercially produced PV cell. The BIPV will supply 100 percent of a building's net energy use.
Generating your own energy makes you independent and saves you money in the long run.
---
Explore - Build Smart
FormCAST ICF Homes Withstand Tornadoes
Built Green by Kohler
Yahoo! Green
GreenMadeSimple
Green Building Pages